Author Archive
Sam Skove
Staff Writer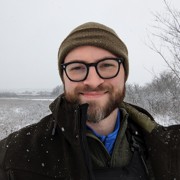 Sam Skove is a staff reporter at Defense One, where he writes about the Army. He previously worked in Ukraine covering the Russia-Ukraine war for The Daily Beast, Radio Liberty, and The New Republic, among other publications. He holds a bachelor's degree from Oberlin College and a master's degree from Georgetown's Security Studies Program.
Threats
Chief concerns are drones, electronic surveillance, and artificial intelligence.
Policy
Poland has bought billions worth of U.S. military goods, in addition to Korean-made armaments.
Policy
Inspired by the wars in Ukraine and Nagorno-Karabakh, the new battery may be NATO's first.
---
Threats
Contracting and arms transfer vetting departments may not be able to process new requests.
Business
The country's defense firms have cheap, battle-tested kit—and no safe place to build it.
Policy
The service inducted around 9,000 more new soldiers this year than in 2022, commander says.
Threats
It's also working to protect its field guns from loitering munitions and counter-battery fire, Ukrainian officer says.
Threats
"We're once again facing something completely new, a paradigm shift," the First Sea Lord said.
Policy
Slow growth isn't compensating for post-Cold War divestments, analysts say.
Threats
Daily jumbo-jet landings now eat up the fuel once allotted for a whole week of passenger flights.
Threats
Warsaw is learning just what is killing its donated field guns, and battling Russian spy rings back home.
Exclusive
Policy
Ahead of a US visit, top defense ministry leader says effort to deliver a million artillery shells will likely reach its goal by next summer.
Policy
They've handled a 150-fold increase in work by doing in hours what used to take months.
Policy
The "very small percentage" of respondents who espoused such views included officers and senior enlisted leaders.
Threats
Air Forces Central Command reports head-on passes; denies Russian state-run media reports U.S. is doing it, too.
Policy
New ads continue Army's focus on the needs of Gen-Z.
Threats
Four divisions are turning projects around in record time, from leashed drones to mold trackers.
Threats
A joint U.S.-Australian wargame turns its focus to supply challenges.
Policy
Many programs are moving quickly—but there's plenty of room for improvement.
Policy
At the "relinquishment of authority" ceremony, senior military leadership blasted Sen. Tuberville's hold on nominations.