Author Archive
Sam Skove
Staff Writer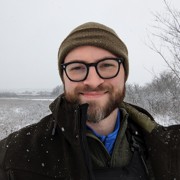 Sam Skove is a staff reporter at Defense One, where he writes about the Army. He previously worked in Ukraine covering the Russia-Ukraine war for The Daily Beast, Radio Liberty, and The New Republic, among other publications. He holds a bachelor's degree from Oberlin College and a master's degree from Georgetown's Security Studies Program.
Threats
Average U.S. soldiers could pilot lethal quadcopters—if they are ever fielded.
Policy
The new name for Fort Bragg is a compromise between airborne and Special Forces, one source said.
Threats
It's not the first time the unit and its contractor have been faulted for poorly maintained equipment by the service's inspector general.
---
Policy
Rep. Jason Crow calls for more tanks to Ukraine—and maybe non-combatant military observers.
Threats
Logisticians are honing techniques invented to keep the Soviet Union from seizing Europe.
Ideas
Can the Army pull itself out of a two-year recruiting slump? And what sort of gear is drawing the attention of America's special operators?
Patrick Tucker, Ben Watson and Sam Skove
Threats
Russia's artillery and jammers make battlefield medicine harder and more dangerous than in Afghanistan and Iraq.
Threats
Potential recruits aren't worried about Army emphasis on diversity, despite Republican concerns.
Threats
In Washington, some are beginning to wonder what Biden is waiting for.
Threats
But the 34-year-old battalion commander said if he had his enemies' arsenal, he would "burn them off of the earth."
Threats
U.S. officials puzzle over what appears to be the first drone attack on Moscow.
Threats
A recent exercise was Army SOCOM's first to explicitly name China as the adversary.
Policy
Proponents and military leaders note their tactical benefits, but strategic concerns may quash the deal.
Threats
Ben Watson, Jennifer Hlad and Sam Skove
Threats
Ukraine also set to start training on U.S. Abrams tanks by mid-May.
Ideas
Defense One's Patrick Tucker and Sam Skove help explain where Russia's Ukraine invasion stands today, and what might unfold over the coming weeks and months.
Patrick Tucker, Ben Watson and Sam Skove
Threats
One year into the conflict, younger officers still strain against older leaders' ways, military experts note.
Defense Systems
SAIC is among contenders for a crash Army effort to help the country down Iranian-made drones.
Business
Ukraine could use more of the devastating artillery rockets, but Lockheed says tooling, labor, and supply-chain problems prevent big leaps in production.
Threats
No emergency message was received from the two crews before their aircraft crashed, a 101st Airborne leader said.